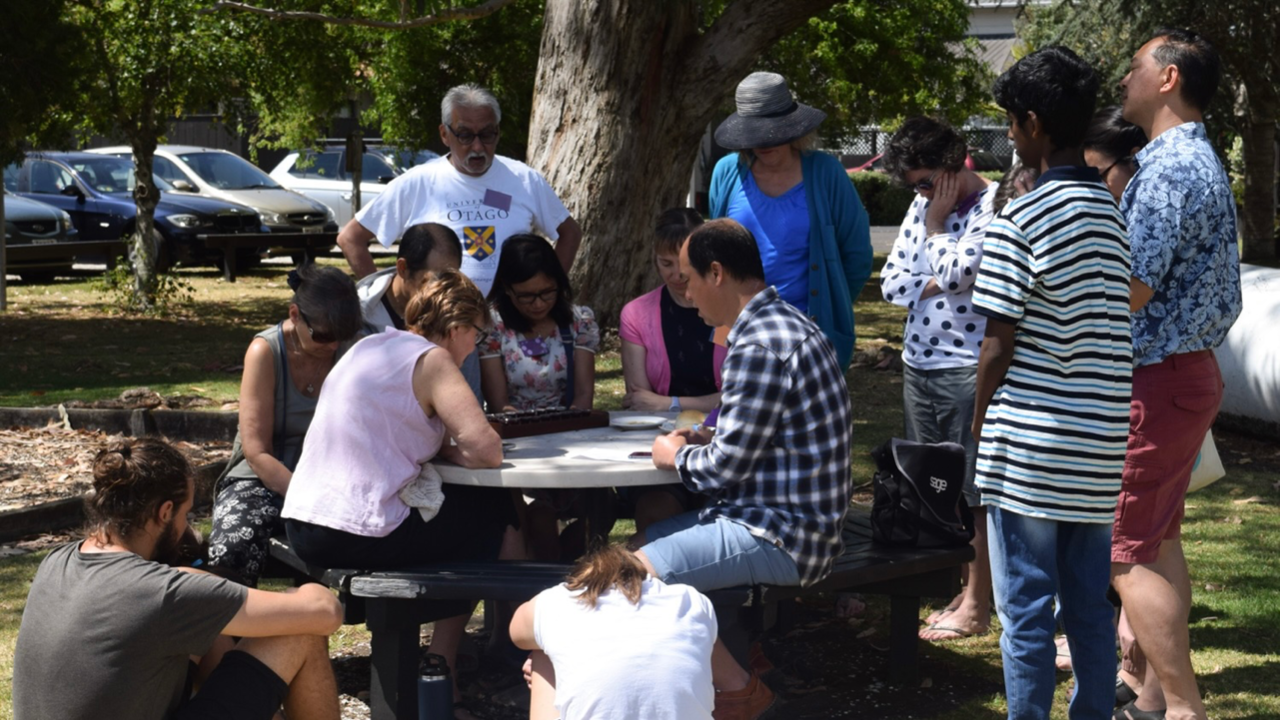 It had been over a decade since Mt Albert Baptist Church had held a church camp when the idea for another such getaway was raised. Amy Williams explains why the camp was resurrected and how it helped a congregation of more than 30 ethnicities come together at a crucial period in the church's life.
Mt Albert Baptist Church has nearly 400 people and is a diverse intergenerational community with people who were born in about 30 countries from Asia to Africa.
A long-running building project meant the congregation had been meeting in the church hall while its main auditorium was rebuilt. They're due to move in this April.
"We recognised that the church is in a time of transition moving to a new building, which is disruptive and limits our space on Sundays for people to connect with one another," says Lead Pastor Steve Worsley.
The solution? Plan a series of lunches after Sunday services throughout the building project, ending with a finale: church camp. It was planned around a theme of 'breaking down walls' between young and old, different cultures, and church old-hats and newcomers.
More than 200 people attended the church camp at Willow Park one weekend in December 2019.
"I think there was a real hunger for it. I've been involved in a number of church camps before and at times it was really hard to get people to sign up, but this time I didn't have to push it hard from the front," says Steve.
The camp tied into the church's vision to be an inclusive community.
"The feeling among our international group was that we'd rather be a church that works really hard at helping internationals integrate," says Steve.
"At the same time, the other part of that vision is to help Kiwis understand what it's like to come from these countries."
"We wanted to put tools in people's hands to understand themselves better and how they could relate with people from different cultures."
Enter the keynote speakers
If you're holding a church camp and the theme is breaking down walls, who do you call? Someone with a metaphorical sledgehammer—or in Mt Albert Baptist's case, two people.
Matt and Rachel Renata moved to Auckland from Wellington last year to start a new degree, majoring in indigenous theology.
They both know what it's like to grow up feeling like outsiders in their own country, New Zealand, and told their story at the church camp.
"On my dad's side I can go all the way back to our waka and own that story and then on my mum's side I'm a second-generation Kiwi, so it's really weird to hold these two things in balance," says Matt, who is of Māori and Indian descent.
His parents had both tried to adopt the Pākehā way of life.
"I was born into that world and it was a struggle for Mum and Dad because the Māori wouldn't accept the Indian side and the Indian wouldn't accept the Māori side, so for quite a long time there was a huge division in my family," he says.
Rachel shares a similar story, being of Japanese, Māori and Pākehā descent. She says her high school Māori teacher told her she was too white to learn the language.
"I had family members saying you're too white to be Māori and my Japanese side saying you're too Māori to be a part of us. I had this weird thing where my family were saying you're not enough of us to be us," she says.
"I was in the limbo zone of 'where do I fit if I'm not Japanese and I'm not Māori? Maybe I should just embrace my Western side, but I'm visibly not Western either.'"
Rachel says, over time, she felt God telling her to embrace her diverse ethnic roots.
"Once I started learning about them, God started showing me that he's given giftings to each group of people and it's for us to pursue those or not."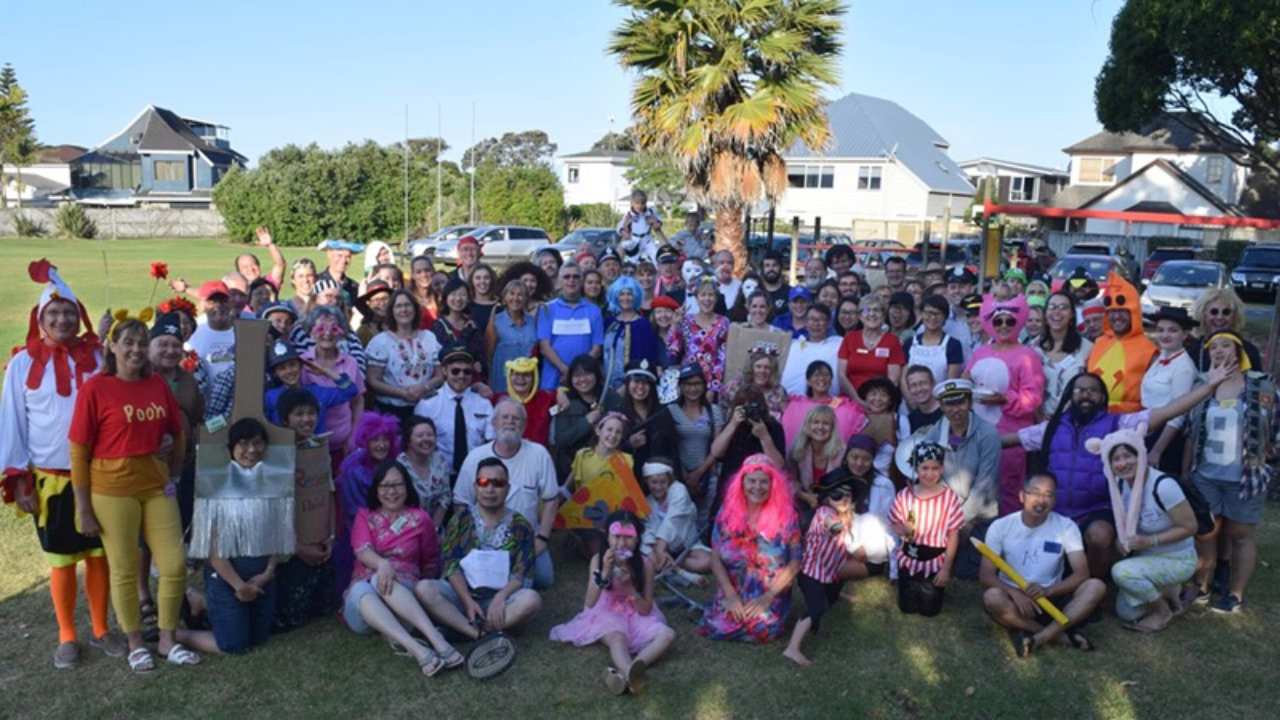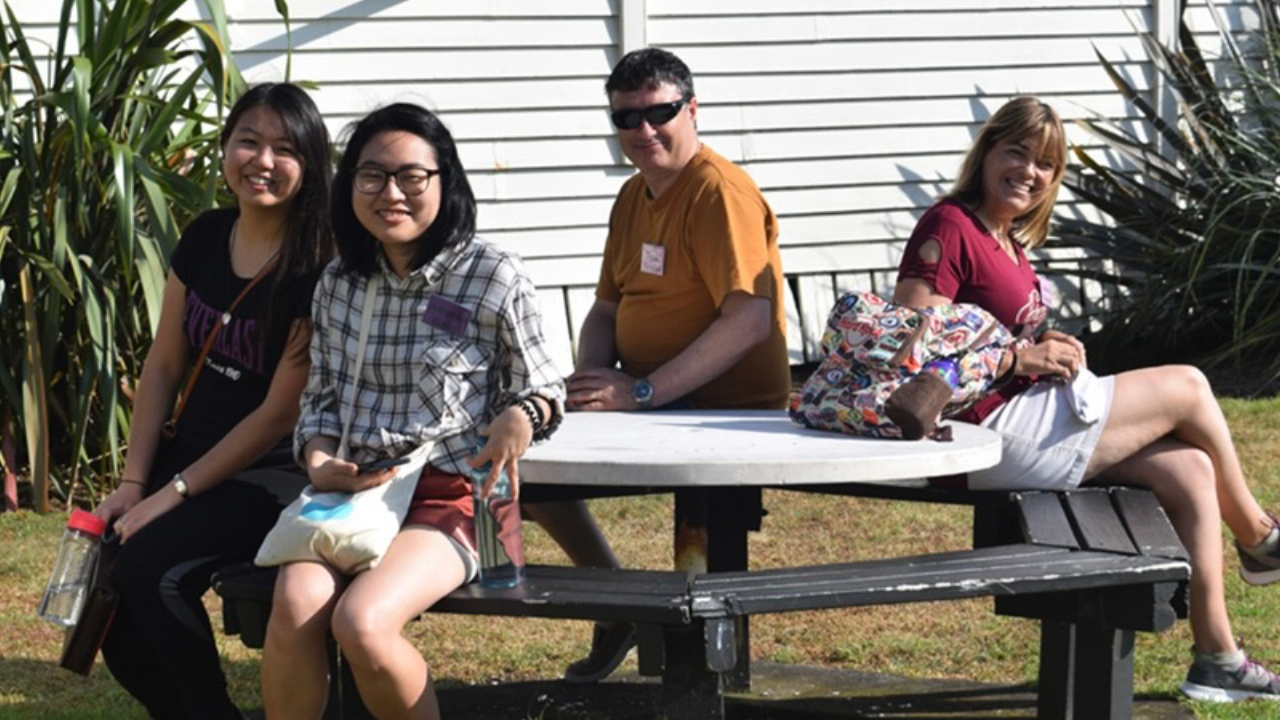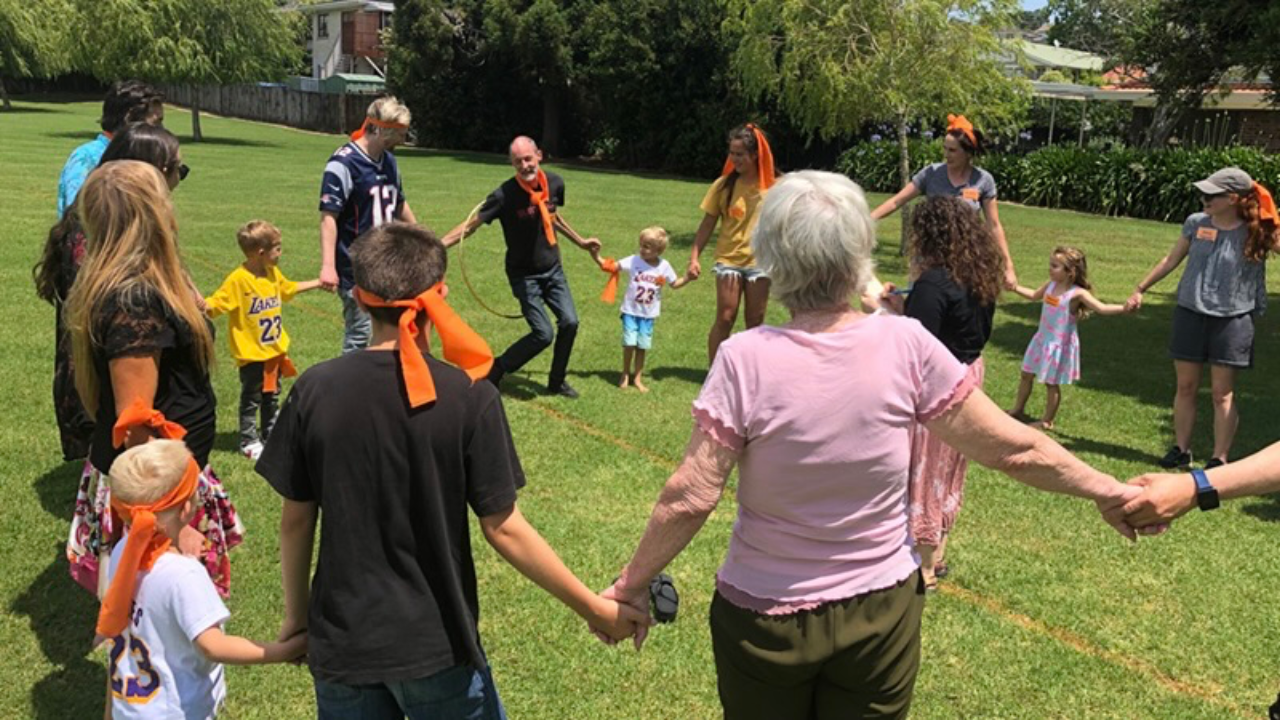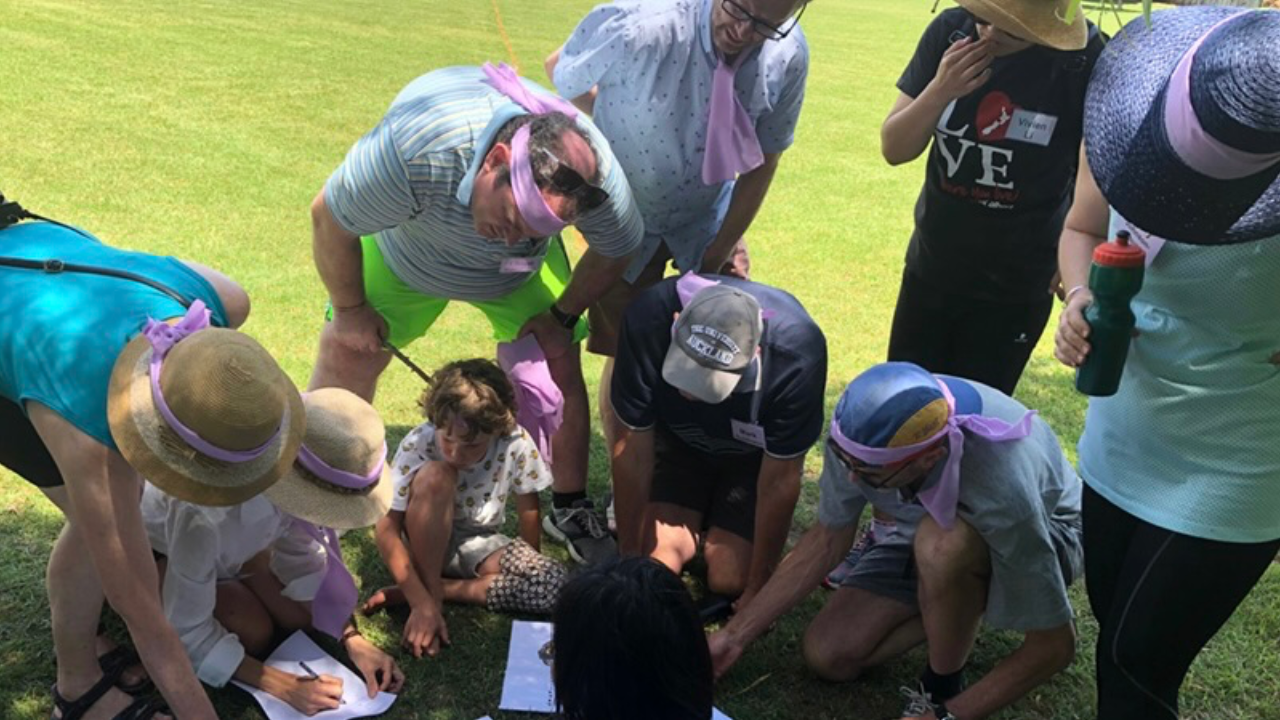 Breaking down barriers
Look around Mt Albert Baptist on any given Sunday and you'll see the community is as diverse as that in the local shopping mall, with a key difference—an opportunity to connect without being socially awkward.
Even so, Steve says it's easy for people to slip back into talking to the same people each week at church.
"If you don't re-cast the vision for something like that then everyone goes back to their old habits. If a big part of our church's vision is integration of different cultures then we better get talking about it," he says.
During the church camp, the Renatas spoke at a series of talks held in the evenings and mornings. These sessions gave people opportunities to explore their own backgrounds, strengths and weaknesses, as well as invite others to share about themselves.
They talked about being willing to listen to others. Matt says breaking down barriers is about getting to know who you are and owning your God‑given identity and where you belong. He referenced 1 Corinthians 12:4‑31, which talks about how there are varieties of gifts, services and activities, and how each person "is given the manifestation of the Spirit for the common good."
"Our differences enhance each other; it's not a sacrifice to accept someone's difference. If we really embrace diversity, what would that do for the church? Would it still look the same if we truly embraced differences and diversity?"
Rachel says sometimes churches try too hard, getting people to say hello and move on to the next hello.
"We were trying to get past the name collecting and towards the importance of feeling heard and feeling seen," she says.
"Within churches we have this big opportunity to push past barriers that are set within our social climates."
Rachel says a willingness to connect with others of different backgrounds is the first step, then the how comes next.
"My biggest passion is that everybody has something that's worth using and everybody's enough right now. We all have things that could stop us from connecting with others but actually we've all got something that is worth connecting with," she says.
After more than 20 years in ministry in different parts of the country, Steve says he's held many church camps, sometimes with a sense of panic as the date looms, due to difficulties getting people to come along.
He says Mt Albert Baptist's camp worked well because people wanted to connect with each other on a deeper level outside the Sunday services.
"When people want to do it, it comes together easily but if you have to push it, it's harder. There is so much to gain from church camps."
Contributor: Amy Williams
Amy is an Auckland-based journalist who writes about topics ranging from business to lifestyle for a variety of publications. She also freelances for RNZ in the newsroom.
Follow Amy at: facebook.com/amywritesnz | twitter.com/amywilliamsnz
---
3 tips to a successful multicultural church camp
Start your planning early and bring in a small team of people from a mixture of ages and ethnicities so you get a wider range of ideas and your team can enthuse their circle of friends.
Create teams with mixed ages and cultures that are in a competition throughout the camp and plan activities to build team spirit and encourage competition.
Have someone appointed to be present in church over a number of weeks prior to the camp taking place, to explain what is actually going to happen there. This lessens the chances of awkward surprises and misunderstandings.
---
Scripture:
Unless otherwise specified, Scripture quotations are from New Revised Standard Version Bible, copyright ©1989 National Council of the Churches of Christ in the United States of America. Used by permission. All rights reserved worldwide http://nrsvbibles.org/.