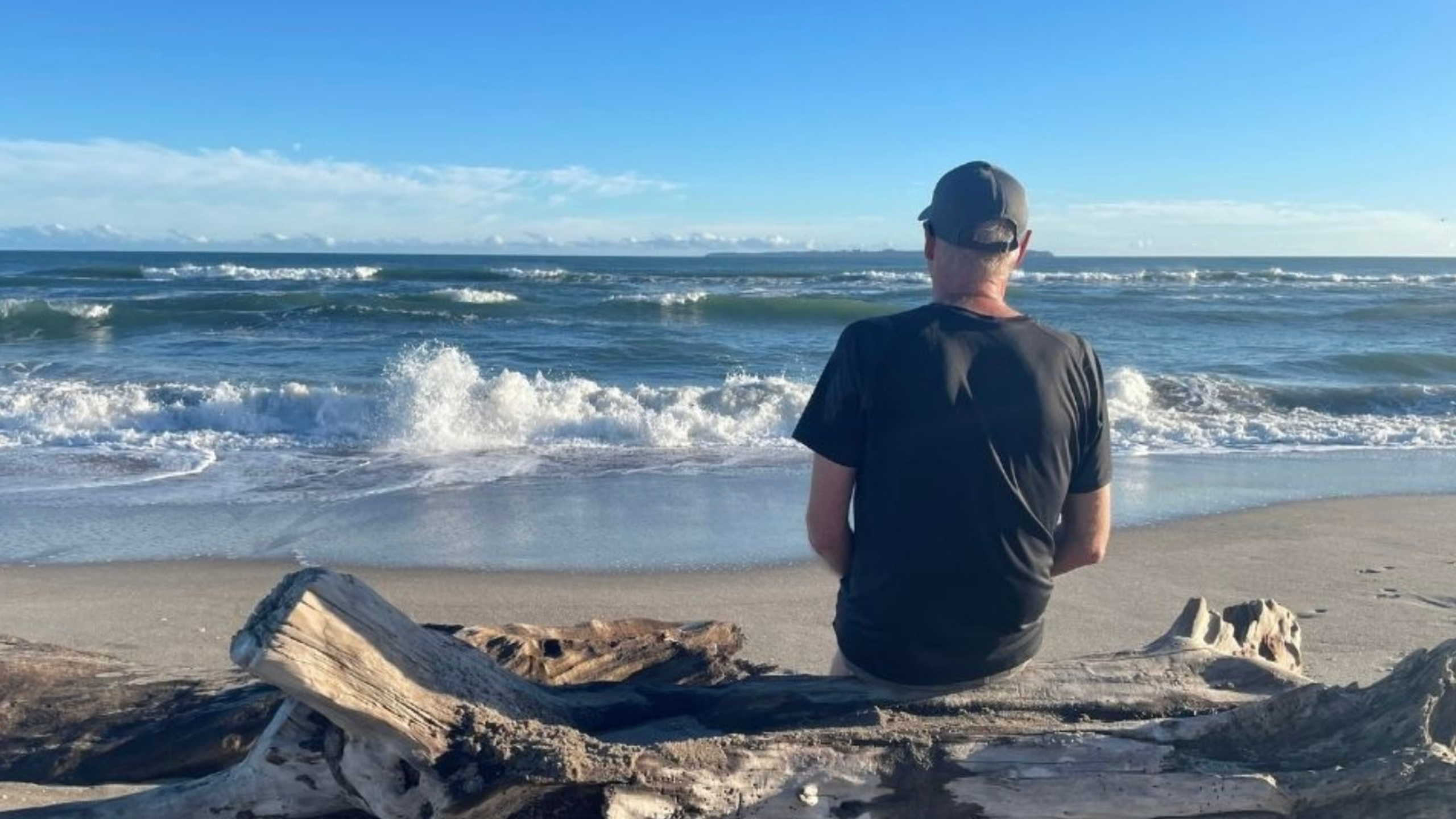 Kawepu016brongo | News
Bring on Easter Camp!
Easter Camps are an incredibly important part of what New Zealand Baptists do.
Last week started by catching up with Blue Bradley (Director of Northern Easter Camp). I asked him how we can best support our camps and our young people. Click here to listen in to the conversation.
Blue says the biggest practical support needed is CREW. Crew for traffic, cooking hot chips, village stalls, car parking etc. Please reach out if you can lend a hand (details below). Challenge yourselves to get involved, and most importantly, pray for our young people and leaders!
As Blue states, "I am looking forward to the chaos, and seeing God in the chaos".
Bring it on!
A farewell for Derek and Andrea Pyle
I love receiving news in my inbox from Baptist faith communities! Last Monday morning I got the photo below from Wanaka Baptist Fellowship. Rachel Murray (Otago/Southland Regional Leader) writes, "This is a photo from Derek and Andrea Pyleu2019s farewell on Sunday night before they fly to Spain on Tuesday for 3 months." What an awesome looking group of people!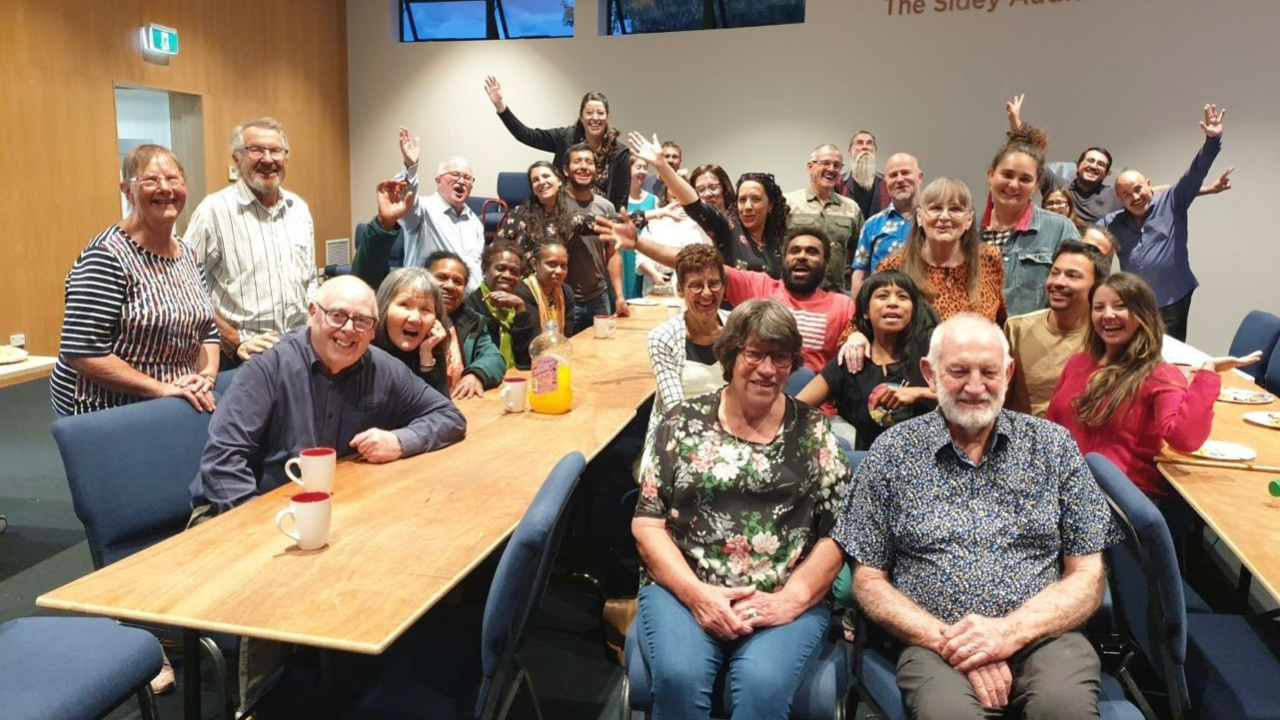 What a gift Derek and Andrea have been to New Zealand Baptists!
Adventure and evangelism
The following morning another encouraging photo arrived in my inboxu2014this time from Levin Baptist Church.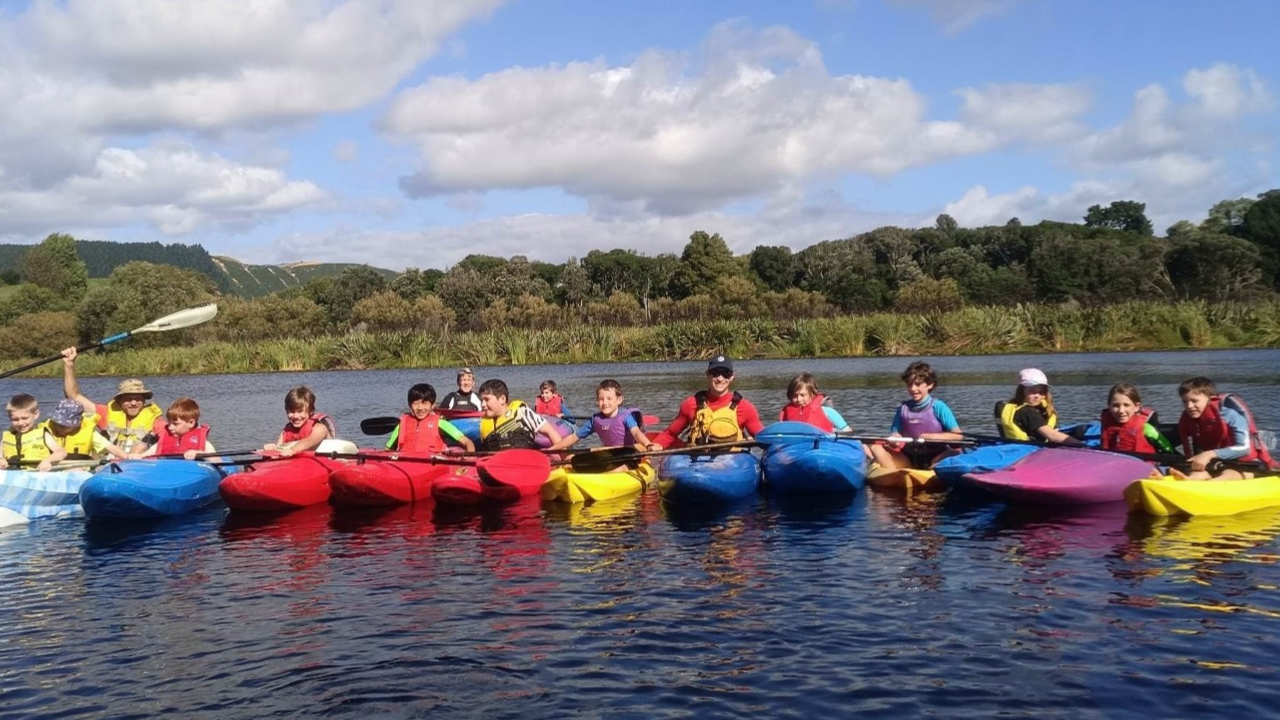 Dave Catto (pastor) writes, "I am thanking God this morning for how He's been working through our new Adventure club ministry. We share some fun in the outdoors, food, and a Bible story Sunday afternoons roughly once a fortnight. One of the benefits of regional ministry is proximity to great outdoor places." Dave explains, "It's our crack at a sustainable evangelism, contextualised for here, so that church families can evangelise together."
Mission is our DNA.
Whakawhanaungatanga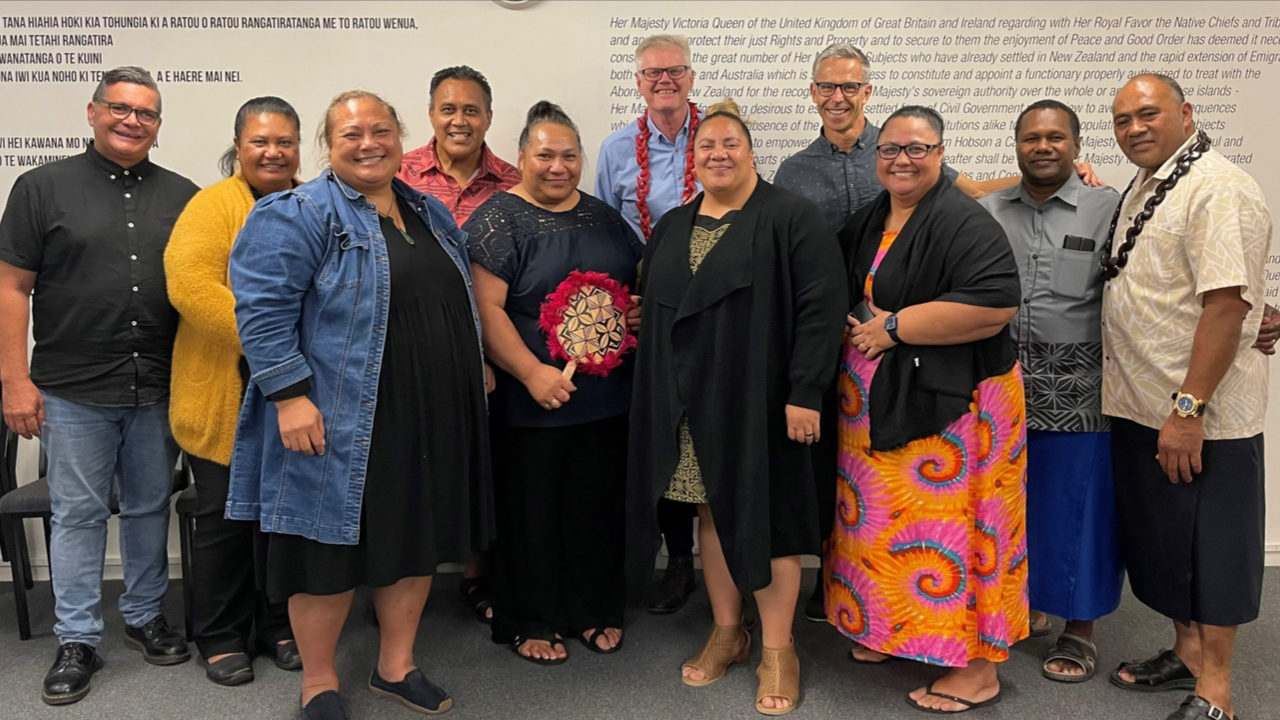 Last Wednesday evening Luke Kaa-Morgan, Reti Ah-Voa, John Tucker and I had the enormous privilege of having a delicious meal with some of our Samoan pastors. How good it was to eat together, to talk together, to sing together, and to pray together. This was whakawhanaungatangau2014the process of establishing relationships and relating well to others. Check out our kupu o te wiki (word of the week) below.
Into the Wild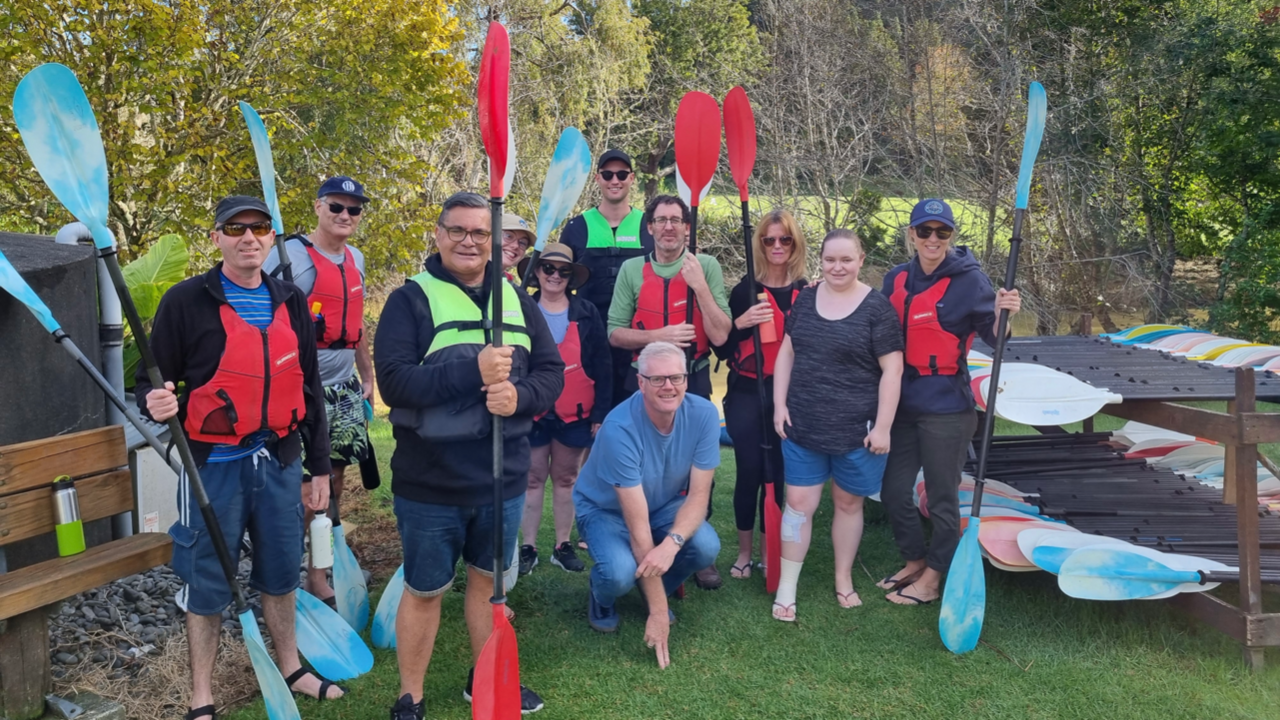 What an incredibly valuable two days we had together as a team for our annual Baptist National Support Centre staff retreat on Wednesday and Thursday last week. The theme was 'Into the Wild', where we took time out of our normal routine for team building, professional development and a river adventure!
We shared communion, we talked about the importance of connection. We learnt about the history of Maungakiekie (the suburb our office is based in). We were given a financial snapshot, and talked about healthy resources. We talked about what u2018the best place to worku2019 looks like, and defined the characteristics that we would like to be known for. We ate great food and had plenty of fun together!
All-in-all it was an extremely good two days, well worth investing into.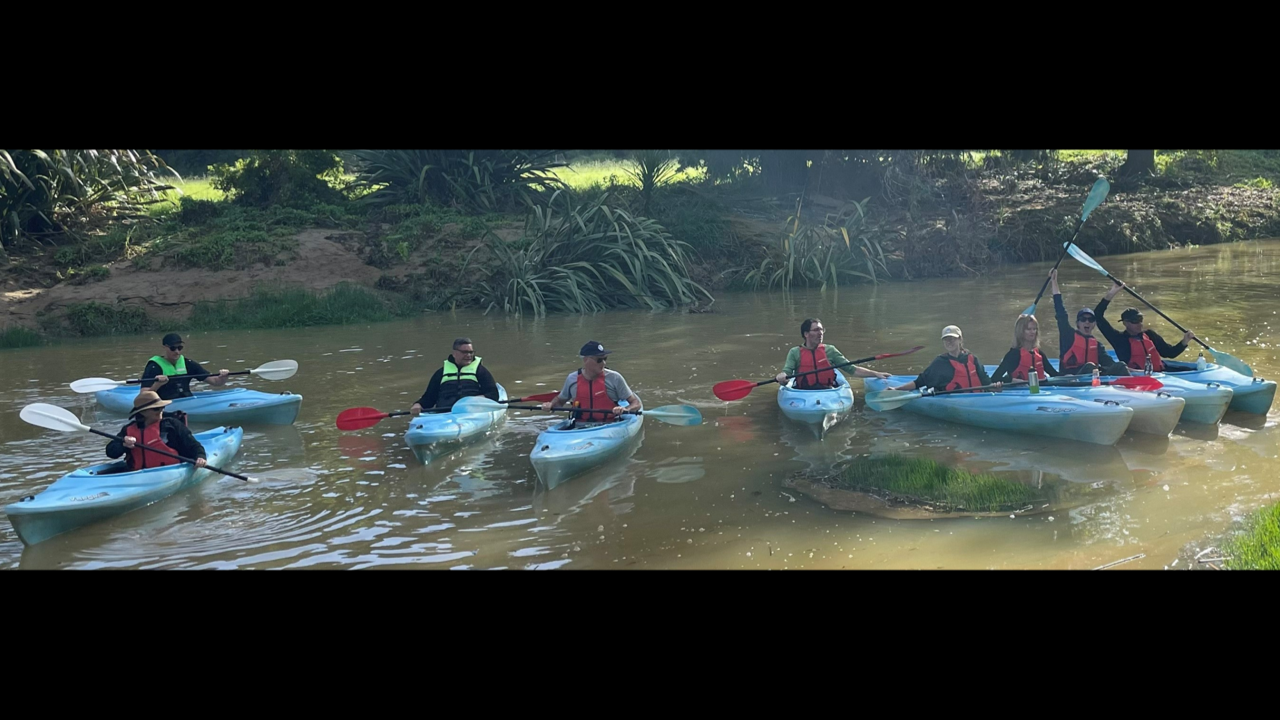 Not quite as coordinated as Levin Baptist above...but we did try!
Kupu o te wiki | Word of the week
Thank you for all the positive feedback on this following new section in charles-mail.
By attempting to engage with and using these words in our contexts, New Zealand Baptists are participating in a small way in the work of revitalising and preserving Te Reo Mu0101ori. How cool is this!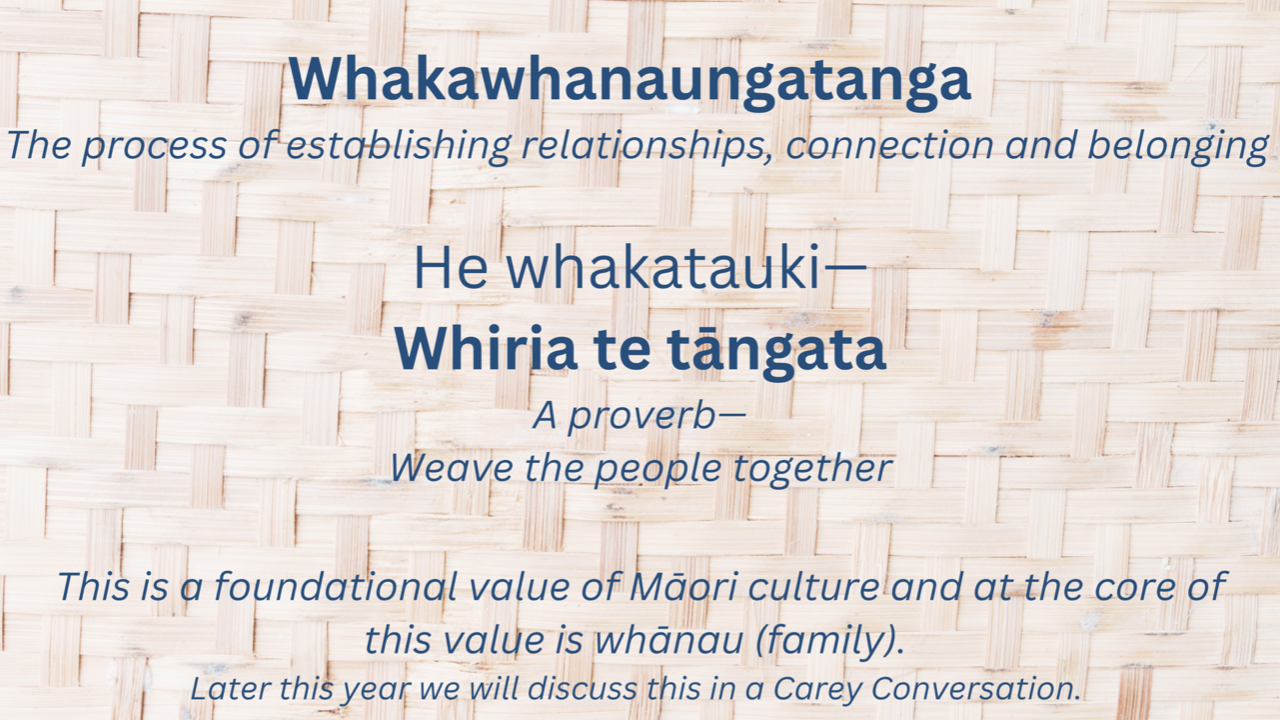 Karakia | Prayer
As I think of all our leaders currently preparing for Easter Camps around the country, I asked Ethan Miller (Youth Catalyst), to write a prayer for this incredible ministry. Please join with Ethan below.
Jesus, we thank you for what you have done through your life, death and resurrection.
We pray for our Easter Camps and thousands of leaders and young people who will be attending.
Draw them towards yourself. Show them who you are and what you have done for them.
We ask that you transform their lives. Help them to find their identity, purpose and belonging in you.
We also pray for good weather, safety, camp logistics and preparation.
May your blessing be upon our camps as we give you the glory you rightfully deserve.
Amen.
Matawhaiaro | Personal
From Kathryn Heslop, my Executive Assistantu2026
As Charles reflected with our team last week on what u2018The Best Place to Worku2019 might look like, I thought it might be good to summarise with you all what he shared. I think these insights are nuggets of gold for all of us! Definitely worth reflecting on in your own context.
Have clear vision and purpose: Your team will be able to easily articulate what the big purpose is and how it is to be achieved.
Communicate often: Keep staff informed regularlyu2014this will help your team to feel valued and informed.
Require accountability: Provide encouraging and honest feedback. Give employees the opportunity to discuss how they are performing, what they are doing well, and what can be improved.
Provide a safe place to dream: Encourage creative thinking and provide safe places for people to articulate their ideas.
Meet regularly: Meeting with staff occurs habituallyu2014make them a priority!
Develop a strong sense of team: People like to belong to communities where they are valued and can contribute. Collegiality doesnu2019t just happenu2014it takes work.
Provide a positive physical environment: An inviting atmosphere will positively influence the way people feel and behave.
Have plenty of fun, marked out by lots of laughter.
Genuinely care for people: Take interest in your staff and who they are as people. Know their interests and battles. Remember those important dates.
Expect professional development: Encourage active life-long learners. Professional development energises people with fresh ideas, and opens up new ways of thinking and doing.
Remember it is Godu2019s work: Pray regularly!
Share the limelight: Enable all staff to take the limelightu2014proactively push staff forward and look for ways to allow them to shine.
(For more on the above, click HERE)
Isnu2019t it gold? I thought so too :)