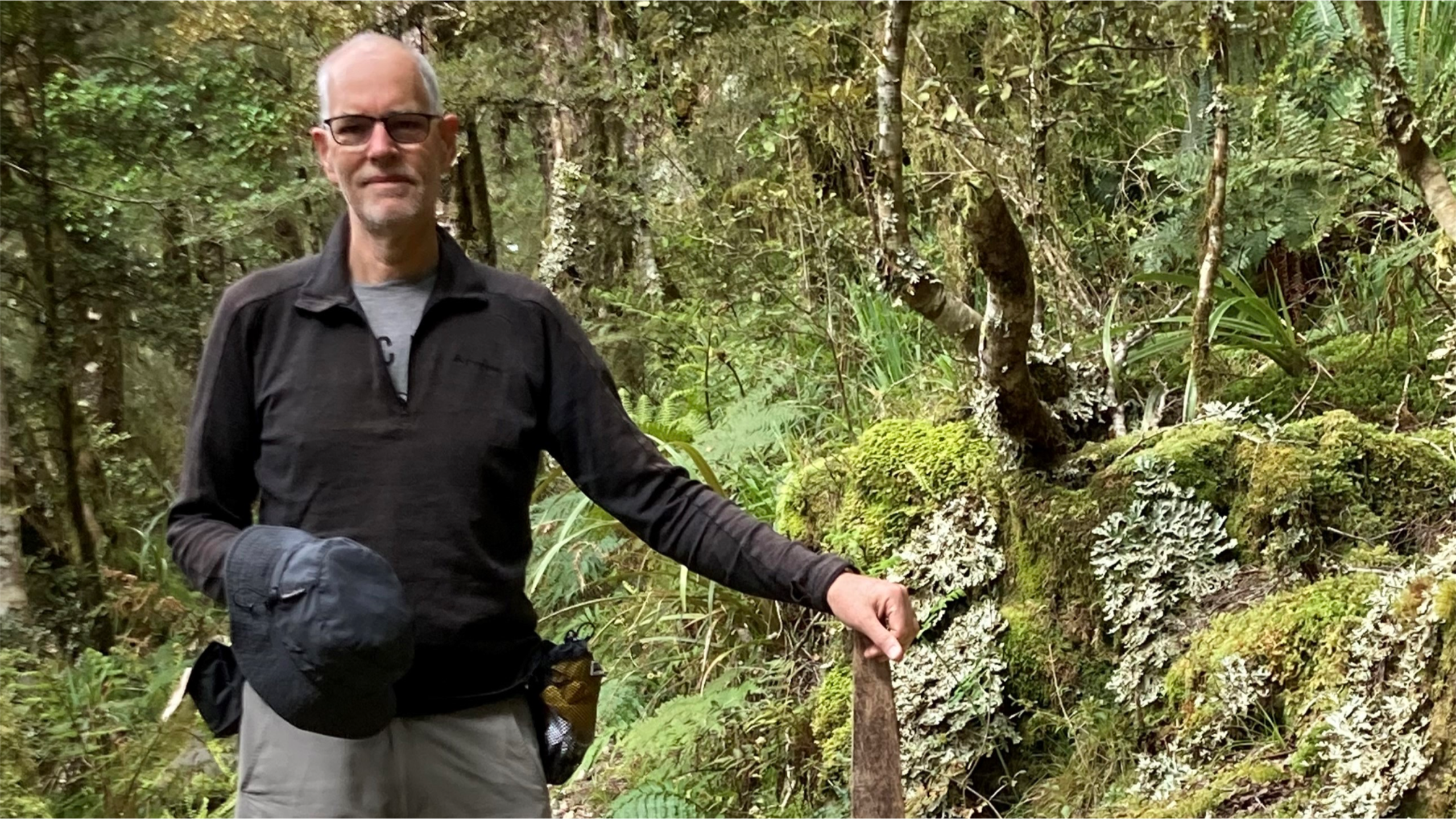 In this column, we discover more about our Baptist whānau, meeting someone in our team of 40,000 each post. This week we are getting to know Chris Bullen, Professor of Public Health at the University of Auckland, from Royal Oak Baptist Church.
What is something you think everyone should experience at least once in their life?
Eating a Penang Laksa in a café in old town Penang, Malaysia. It's a culinary and cultural experience not to be missed.
If you could be a pro at any one thing, what would it be?
I'd love to be a musician in a large band with a big sound, like Bruce Springsteen's E-Street Band or Arcade Fire.
What is a random interest that has completely nothing to do with your study or work?
I have always been fascinated by islands, the smaller kind you can walk around in a day or maybe a few days. I love the adventure of visiting them, hiking around them, discovering their geology and history, unique flora and fauna, and imagining what it would be like to live there and make do.
What is the oddest fact you know?
Medicine is full of odd and often ghoulish facts, so it's hard to know where to start. In the 1800s, before modern dentures were invented, teeth were pulled from dead bodies, sometimes by grave robbers, and mounted on ivory to make dentures. Worse, sometimes poor people sold their teeth to survive. Fortunately, that trade is finished, but sadly, it still happens with kidneys in some places.
What is the most boring thing you've ever done?
I spent a summer working in a car factory in Trentham, Upper Hutt, assembling cars and trucks for General Motors. I was on a production line with cars moving along one after the other, hour after hour, day after day. I was responsible for checking that the heater and radiator hosepipes were correctly connected and that the front and rear bumpers and bonnets sat as they should. The cars just kept coming, one after the other. The only interesting thing was working on the line with a guy who was a Hells Angel member. I was 17, still in high school, and I learned a thing or two that summer about how some people lived very different lives from mine.
What is your favourite way of connecting with God?
Listening to and playing music can lift my spirit and break through the fog to reveal some new dimension of God's greatness and grace in a way that few other things can.
Can you describe a significant moment when you experienced God's love?
We lived in a remote part of Papua New Guinea called Telefomin, where I was the district Medical Officer. Part of my role was to fly out to outlying health centres. There I'd talk with local community leaders, see patients, do minor surgery, and teach and support the clinic staff. I recall a moment one day as I walked from the plane on a remote airstrip towards the clinic. I paused briefly to look out at the blue mountain ranges in the distance, suddenly overwhelmed with a sense of being incredibly loved, blessed and privileged to serve the 'least of these' in such a place.
What is your favourite thing about the neighbourhood where you live?
Having caring and helpful neighbours is the best thing. But being within a short walking distance of Tamaki Makaurau's jewel in the crown, Maungakiekie-Cornwall Park, comes a close second.
What do you love most about being Baptist?
I love the gritty authenticity of our Baptist church community, where every voice is heard and can make a difference in how we try to follow Jesus individually and collectively. People from all walks of life come together, understanding that we can do so only by the grace of God. We support and hold each other accountable as we grapple with what it means to be followers of Jesus in the 21st century. It's grounding and a wonderful counterpoint to the strange world of academia I work in.