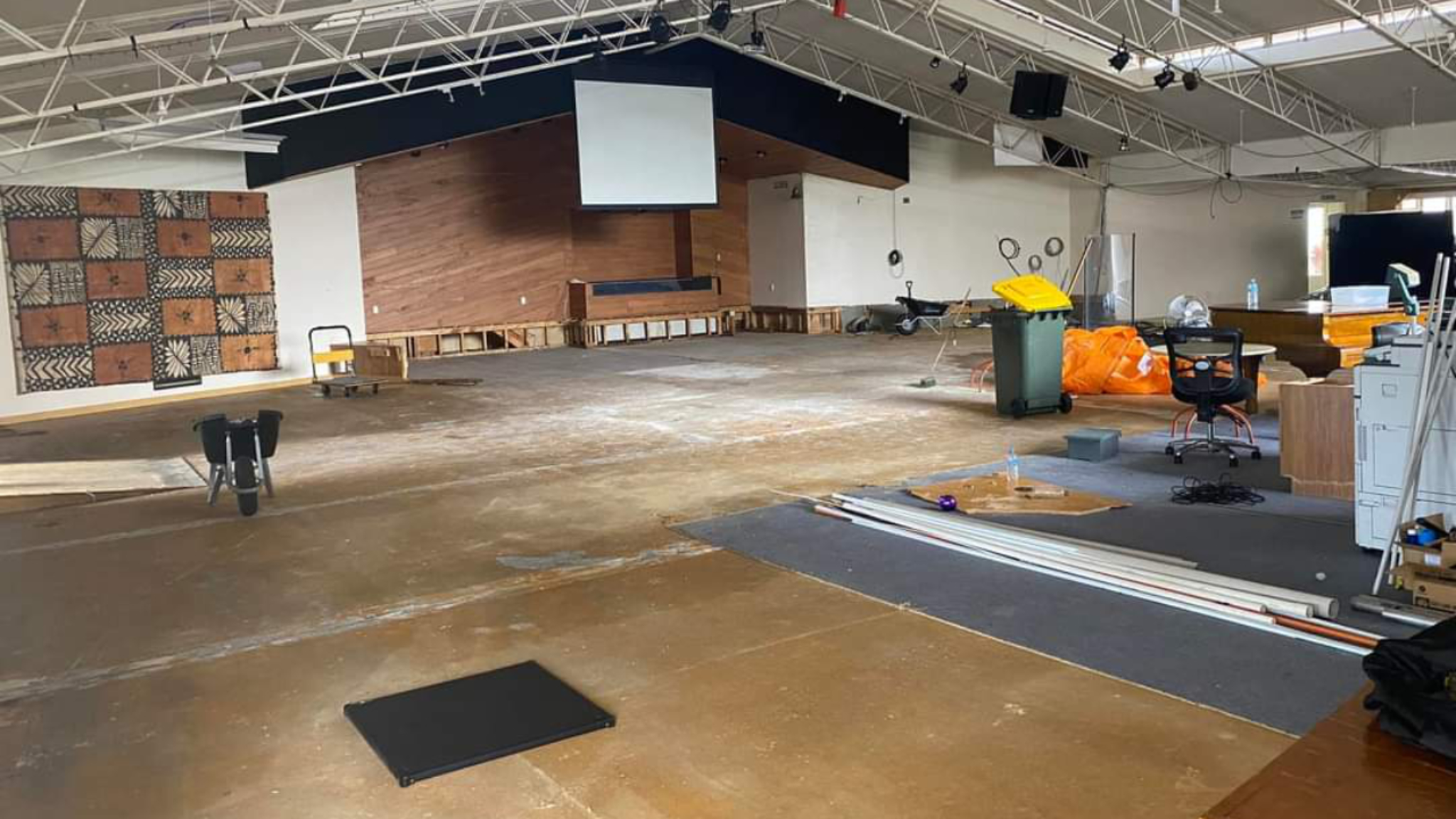 Reti Ah-Voa is the Regional Leader of the Northern Baptist Association.
As I write this it is raining again, with more wet weather forecasted to continue throughout the long weekend. I worry for our worst hit families and churches. At the same time I am grateful to the many who have made themselves available to help. Countless generous people mobilising to offer aid and support.
At the forefront of the Auckland response have been Rānui Baptist Church's Community Care, Glen Eden Baptist' Church's Vision West, and Kumeū Response Team lead by Andie Davies, co-pastor Kumeū Baptist church. As well as the church families themselves across the city and particularly Windsor Park Baptist Church in their wider community.
The Northern Baptist Association are working to assist our local churches where needed and where we are able.
A number of people have had to be evacuated from their homes; some of them red stickered and unliveable, some have lost everything inside, and some are not insured. A number of families have been relocated and may need housing. The worst hit Baptist community is Windsor Park Baptist Church, with some families losing all of their furniture/possessions and many with significant flood damage to their homes.
Te Atatū Baptist Church, Windsor Park Baptist Church, and Balmoral Baptist Centre are the worst hit church buildings.
Queries, help needed, and support offered:
An email address has been set up for queries. If you need help or would like to offer gestures of support, please email: [email protected]
Fundraising gifts/donations:
The needs are changing rapidly on the ground, so we are recommending that the best form of support is financial donations. This enables local leaders to respond efficiently and effectively. Flood relief funds can be directed to us, or to churches/organisations directly:
> Northern Baptist Association: 02-0264-0226011-01
> Windsor Park Baptist Church: 02-0120-0110554-01
> Te Atatū Baptist Church: 12-3071-0237324-00
> Rānui Baptist Community Care: 12- 3039–0195267-04
> Vision West: 12-3252-0048346-52
Reference: "Flood Relief" and also who is sending it – "name of church group", "family", "individual", or "other source". Please email the church or organisation you donate to, if you would like to receive a tax deductible receipt.
The Northern Baptist Association will ensure any funds we receive are distributed to those either flood-damaged or offering flood relief.
There are 3 phases to the aftermath of the flooding. 1: Immediate safety, 2: Clean Up, and 3: Restoration.
Many who were severely impacted are now out of phase 1 and are in phase 2, with some who were effected in a minor way now in phase 3. However, those significantly impacted will not be able to enter phase 3 until they either return to their homes or are given temporary or alternative accommodation. There is need at every phase, both financial, prayerful, and also practical. At every phase, your help is needed and appreciated.
Pray and give
Please pray for all who have experienced loss during this event - loss of life, homes, and treasured possessions. Pray for those mourning and grieving. Pray for help to come swiftly and comprehensively.
Pray for those who are providing emergency response or care. May they have the tools and resources to meet the needs of those who seek their shelter and awhi. May they too be replenished in energy and passion as they respond to the needs around them 24/7, (all day, every day).
Please pray that many in our wider Baptist whānau will reach out to give relief to our communities in need.
Please bring these things to our God together during your Sunday church gatherings this weekend.
Thank you!
Photo: supplied, Te Atatū Baptist Church stripped out main auditorium.