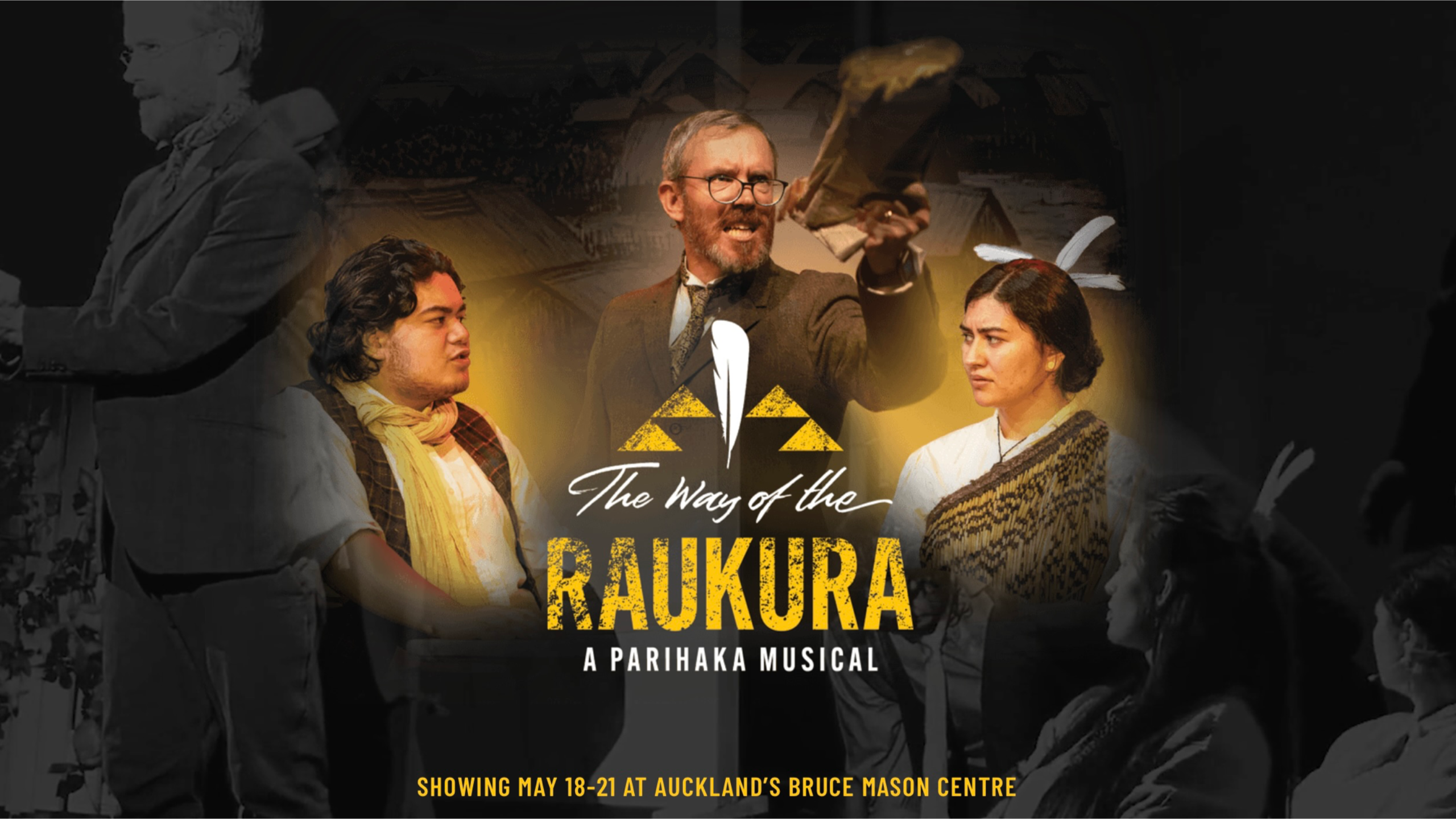 The Way of the Raukura u2013 A Parihaka Musical takes the stage at Auckland's Bruce Mason Centre from May 18-21. Jo Rasmussen, a member of Mt Albert Baptist Church and Toitoi Collective, shares how this musical came about.
This article is reproduced from the Northern Baptist Associationu2019s Northern Lights newsletter.
Mt Albert has a history of performing musicals dating back to the 1970s. What began as a ministry for their youth group to find more experiential ways of growing their faith, known as Source Ministries, became Source Theatre Trust as demand for their performances grew throughout New Zealand and Australia. The trust wound down about 15 years ago, a few years after the passing in 2003 of Wayne Wright, the principal writer.
Then in 2015, Steve Worsley arrived as the new Senior Pastor, and some previous members of Source Theatre started to dream with him about putting on musicals once again. Steve, originating from Taranaki, had already replaced celebrating Guy Fawkes night with a Parihaka night as he had done in his previous church in Wellington. On one of these nights, Sarah and Mark Tahere and whu0101nau attended and sang a song Sarah had written, "Under the Mountain"u2026 From there, a vision for a Parihaka musical was born.
November 2020 saw the first performance season of "The Way of the Raukura" at Mt Albert after Parihaka Papakainga Trust granted permission. The group have worked hard to bring this show back to Auckland post covid and will perform it at the Bruce Mason Centre in May (now under the Toitoi Collective Charitable Trust).
Our Baptist National Leader, Charles Hewlett, is keen for the churches of Auckland to join him and fill the place on opening night - Thursday the 18th. Find more info and get tickets here.
Photo: From parihakamusical.co.nz