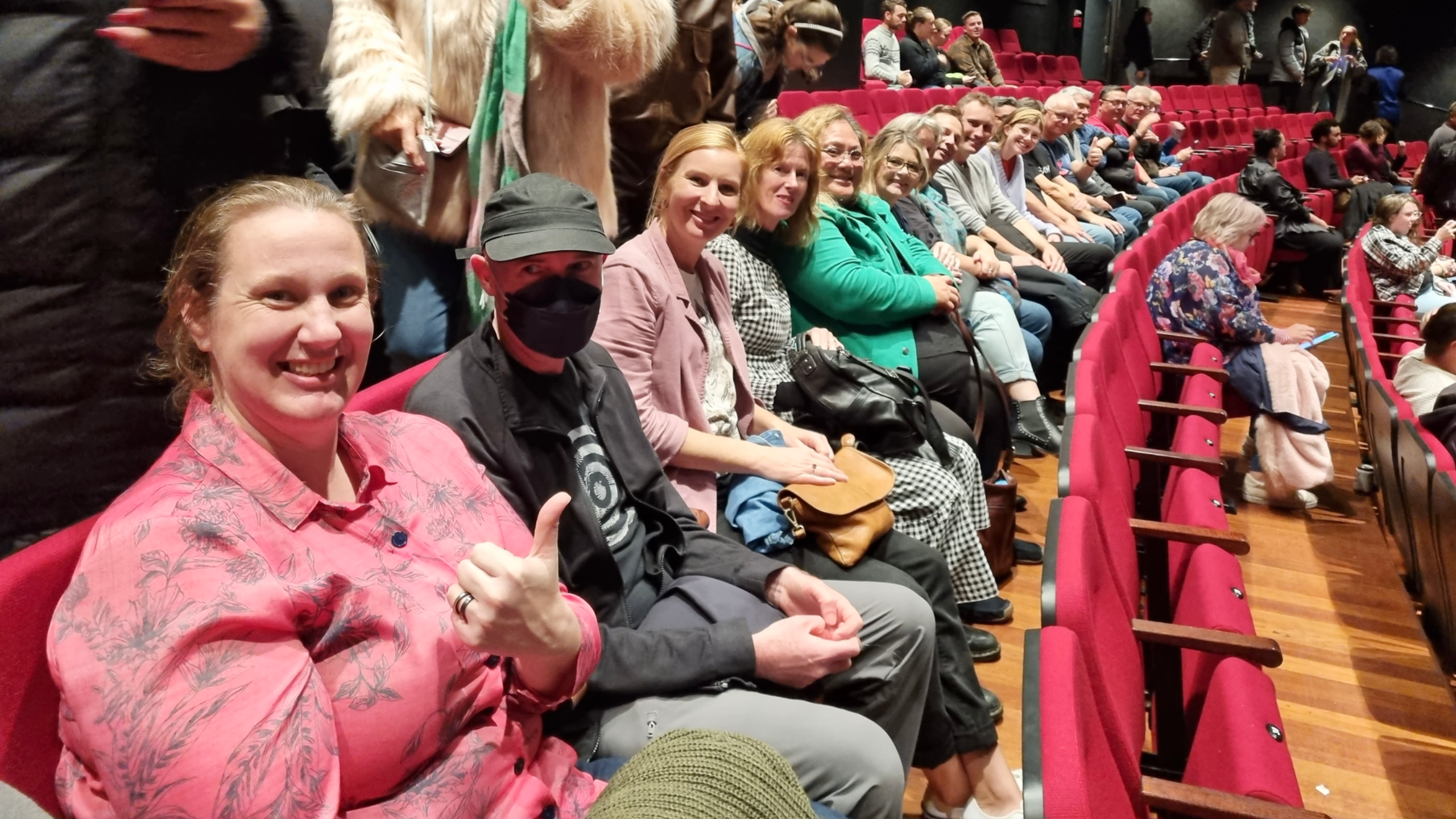 Last night a crew from the Baptist National Support Centre team, Baptist Regional Leaders and regional Association Chairs filled up a decent chunk of a row to watch The Way of the Raukura u2013 A Parihaka musicalu2026
"Wow. An incredibly moving story and performance. Having heard the story of Parihaka and been to the place, this was a fresh perspective again on the events that unfolded leading up to, during and beyond the tragic invasion in 1881. Massive credit to the cast, crew, writers and producers who are exceptional in their portrayal of the story." u2013 Rachel Murray, Otago & Southland Baptist Association Regional Leader
"The singing, music, acting, staging, lighting, costumes, were all outstanding. This is a deeply moving and confronting stage show telling an important story from New Zealand's history. I encourage Baptists to buy a ticket. Well done Steve Worsley!" u2013 Charles Hewlett, Baptist National Leader
"A wonderful work of highlighting grace and gospel. A story worth knowing for all New Zealanders. The most moving scene for me was when the priest came and sang Mu0101ori karakia (prayer) with the prisoner Wiremu before his execution. An evening well spent." u2013 Reti Ah-Voa, Northern Baptist Association Regional Leader
"The Way of the Raukura was a powerful and yet sensitive show that so skilfully gives us insight to something of the Parihaka journey. Through music and song we engage with a painful part of NZ history and encounter the hope that rangatira Te Whiti O Rongomai and Tohu Ku0101kahi were committed to through honour, peace and good will. Korooria ki te Atua.
I have been aware of this story for many hears and yet encountered it in a new and powerful way through the skill of musical theatre. Korooria ki te Atua." - Luke Kaa-Morgan, Te Pouarataki mu014d te hu012bkoi (Treaty Guide, Baptist National Support Centre).
The Way of the Raukura landed on the harmony of people of every race standing together in such a way that we did stand together in ovation for this remarkable production by Toitoi Collective.
BUT there are only three shows left over tonight and tomorrow! You can still buy tickets and see for yourself if you're in or close to Tu0101maki Makaurau! It's all happening at the Bruce Mason Centre, Auckland.
Photo: Catharina Siraa - we got there early with great anticipation.